Aquatrainer water treatment
Due to the technology of ozon water treatment (exclusively used by us) contaminated water is fully automatic chlorine-free disinfected, filtered to germ-free, low odor and visually clean water.
gentle rehabilitation of problems regarding muscles, back and joints
reduction of recovery time after surgeries as well as tendon damages
strengthening of ligaments, tendons and joints
support of blood-circulation
effective muscle build-up
variable training methods
keeping and increasing of the physical condition (measurement of heart and breath rate possibility)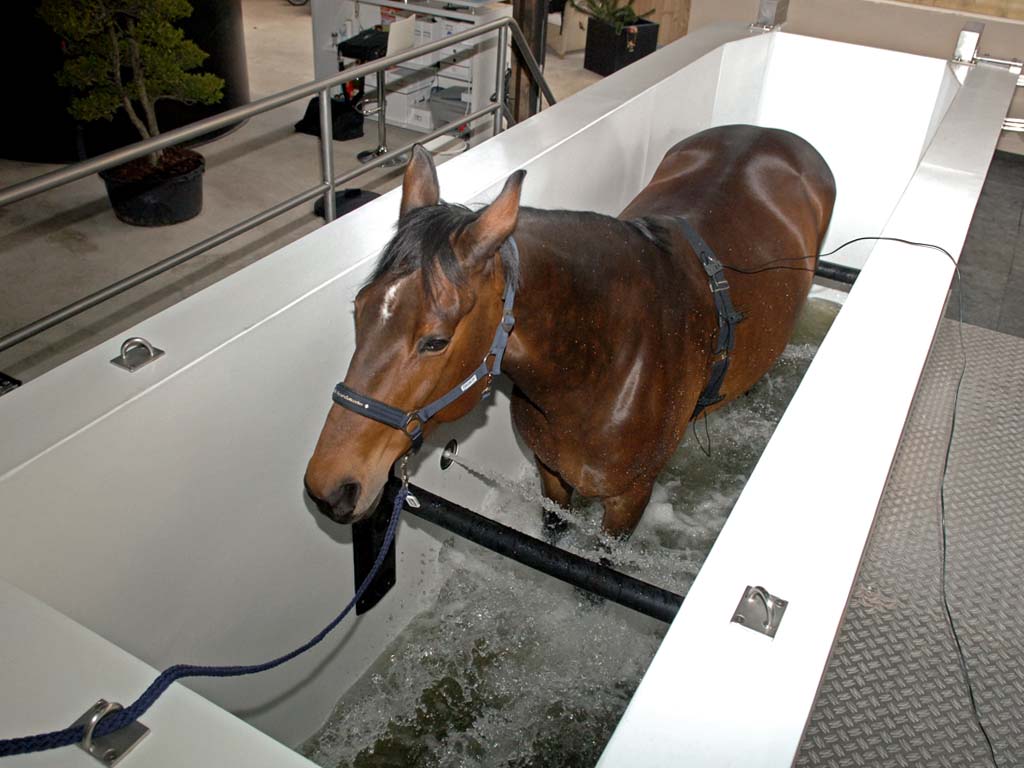 As a "global player" we are at home all over the world. Because our know-how and our services are in demand internationally, we are wherever our customers need us. Even if horses speak the same language all over the world - every customer has individual wishes and ideas and we look forward to realizing these wishes for you.
Through our nationwide sales network, we guarantee our customers fast and professional advice in all product areas. Qualified sales staff and trading partners work to offer our customers maximum quality and professional services – worldwide and from a single source.
We guarantee optimal service for all aspects of our products through competent support in the planning phase. Our teams in the office and in the field ensure customer-specific quotations and precise implementation.
inquiry: Aquatrainer water treatment