Ideal for your horse feed: the POLYFARM food-safe feed silo
Our feed silos are unique on the market as they are food safe without any additional treatment or coating of the plastics used. No harmful substances are released during the manufacture of our silos. At the end of their service life, the PE silos are disposed of in an environmentally friendly, problem-free and sustainable manner through recycling. A possible thermal utilization produces CO2 and water. There are no residual slags that have to be landfilled.
Our silos are particularly suitable for sensitive horses' noses, because storing horse feed correctly is not that easy. Horses have a very sensitive sense of smell and immediately notice if something is wrong with their feed. In the case of GRP-coated silos, it is quite possible that the smallest GRP particles from the inside of the silo become detached due to friction and mix with the feed. Sensitive horses notice a change in feed immediately.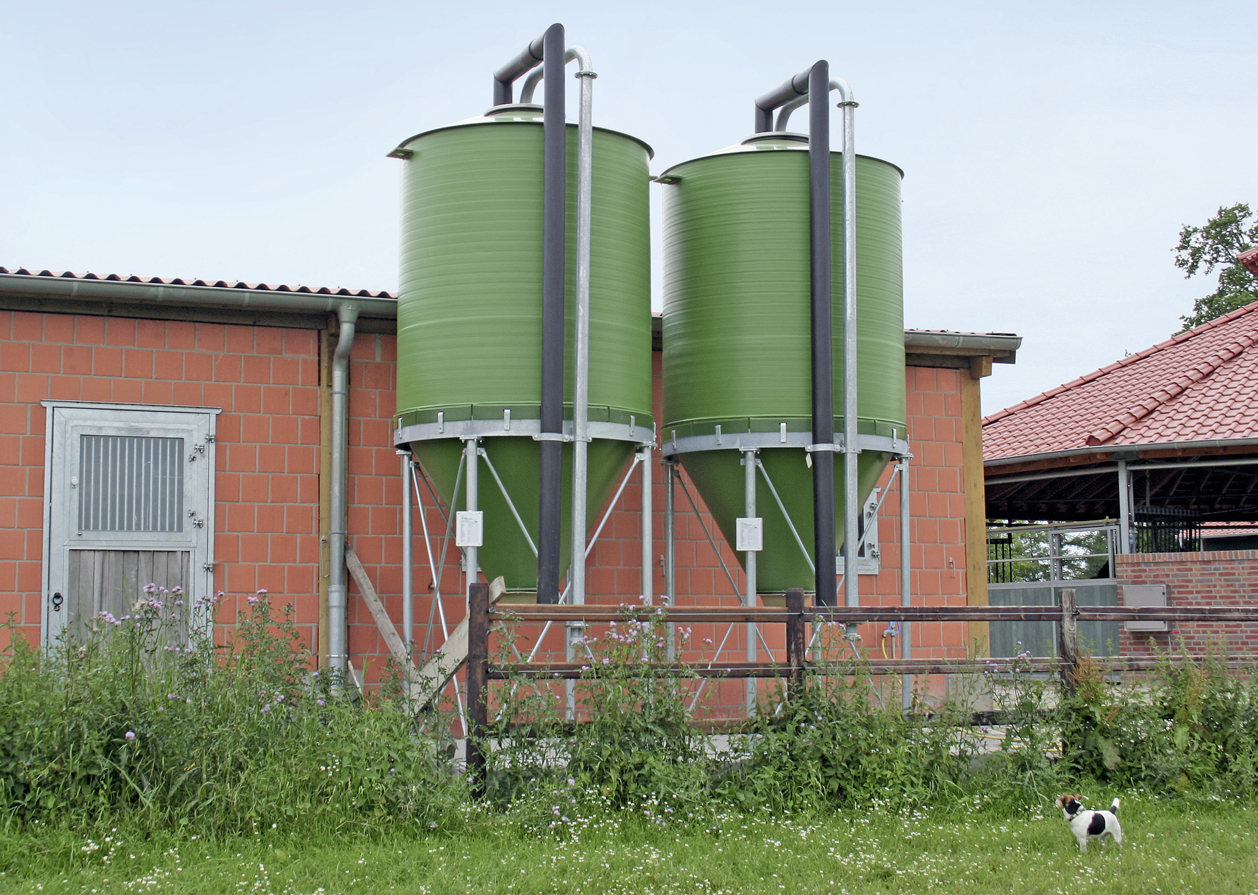 As a "global player" we are at home all over the world. Because our know-how and our services are in demand internationally, we are wherever our customers need us. Even if horses speak the same language all over the world - every customer has individual wishes and ideas and we look forward to realizing these wishes for you.
Through our nationwide sales network, we guarantee our customers fast and professional advice in all product areas. Qualified sales staff and trading partners work to offer our customers maximum quality and professional services – worldwide and from a single source.
We guarantee optimal service for all aspects of our products through competent support in the planning phase. Our teams in the office and in the field ensure customer-specific quotations and precise implementation.
inquiry: Feed silo – POLYFARM