In different versions or as a custom-made product: Horse stable window
A beautiful view – we offer our barn windows as standard as fixed, turn or tilt and turn windows. We are happy to respond to individual customer requests.
with or without protective grid
can be tilted inwards or outwards
with integrated weaving frame
either twist lock or tubular frame lock with handle
All steel parts are hot-dip galvanized according to DIN EN ISO 1461, optionally powder-coated
Impressions: stable window
Benefit from our experience and let our trained staff advise you on the realization of your riding facility.
We rely on high-quality materials, and our products are manufactured based on the FN guidelines for horse husbandry.
Every stable is different and every horse owner has individual ideas - our products are manufactured individually according to customer requirements and customer dimensions.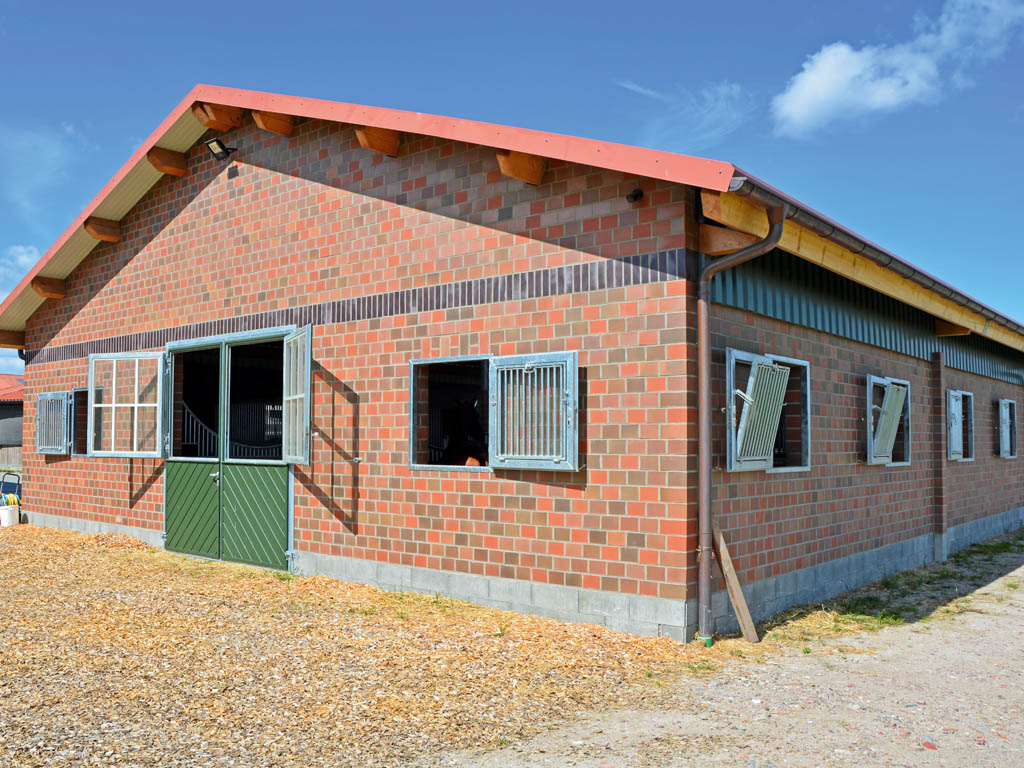 As a "global player" we are at home all over the world. Because our know-how and our services are in demand internationally, we are wherever our customers need us. Even if horses speak the same language all over the world - every customer has individual wishes and ideas and we look forward to realizing these wishes for you.
Through our nationwide sales network, we guarantee our customers fast and professional advice in all product areas. Qualified sales staff and trading partners work to offer our customers maximum quality and professional services – worldwide and from a single source.
We guarantee optimal service for all aspects of our products through competent support in the planning phase. Our teams in the office and in the field ensure customer-specific quotations and precise implementation.
Frequently asked questions about barn windows
Which stable window is the right one for my outdoor stable / horse stable or my outdoor box?
We recommend the stable window with turn-tilt mechanism for your outdoor stable / horse stable. In this way, your horses always get fresh air even when the window is closed, without having to open the stable window completely.
Stable window with or without protective grille?
The protective grille on your stable window offers double protection, which is why we recommend purchasing a protective grille for the stable window for every outdoor stable / horse stable and every horse box.
When should I have the steel parts of my barn windows powder coated?
All steel parts of Horse stable windows are hot-dip galvanized according to DIN EN ISO 1461. In this way, your barn windows are optimally protected against corrosion. In addition to this protection, the steel parts can be powder coated. The powder coating has an aesthetic background at this point and can be selected as an option. A coating in all common RAL colors is possible.
Where can I buy used barn windows?
At Horse-Pferdsportsysteme you can get stable windows in standard sizes or individually as a custom-made product. These barn windows make their way straight from production to you. Our exhibits are an exception: Horse-Pferdesportsysteme is represented as an exhibitor at various horse fairs every year. Here, among other things, various products for equestrian sports and horse husbandry are exhibited. These exhibits are then offered for sale. Take a look at our bargain market, maybe today is the right offer for you!